This one is actually pretty big, probably 5 lbs or so.
And since everyone likes a highlight reel...
2011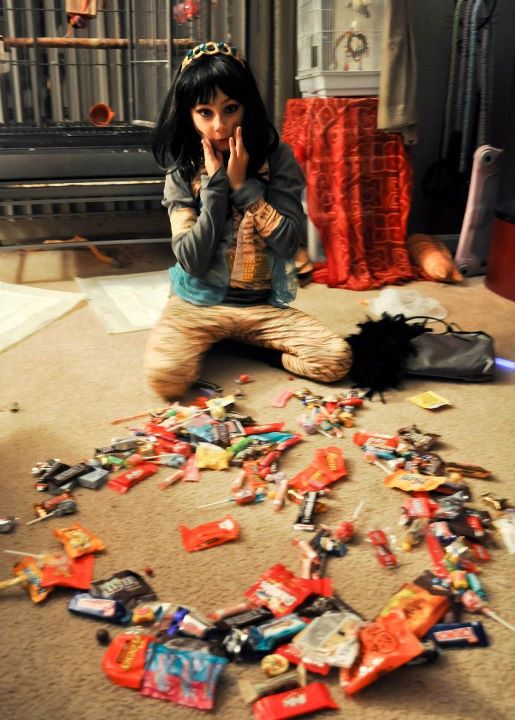 2010
2009
2008
2007
2006
Note: in the early years, Ellen and Amber would carry auxiliary candy buckets and hand them off as one got too heavy to hold. This time Olivia hauled the same bag the whole time.
2005
2004
See you next year!