On this day, ten years ago, with characteristic understatement, Ellen started out this site with:
FINALLY!!! a new fucking web site!!! Its only been what, 2 years?? BOUT TIME!

~(BlOG-bLoG-BlOg-bLoG!..bloggity blog!!!!)~
And so, our small site has grown to be the WORLD-DOMINATING-ULTRA-BLOG OF THE CENTURY*
----
*For certain values of century. This claim has not been tested by the FDA. No guarantees of suitability to purpose are implied. Please consult with your doctor before believing this statement. And please, no wagering.
And so, what did WE get for our blogiversary? Why yes, there's...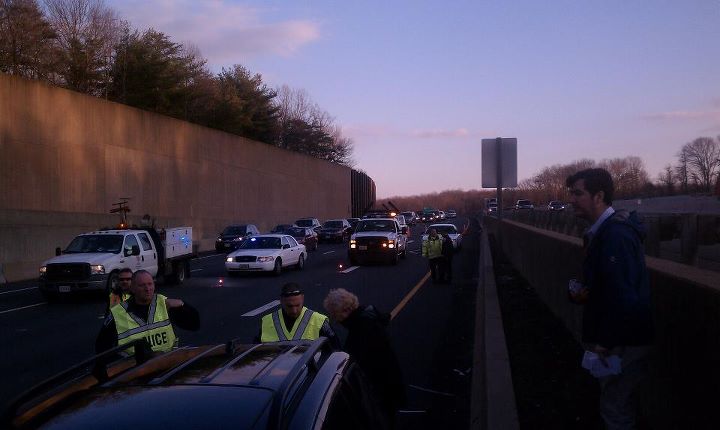 No worries, we're all fine. Heck the car wasn't even that banged up.
10 years, baby!!!