Volunteer Work-Face Painting Booth @ St. Veronica's
This Friday, my church was desperate for face painters for their painting booth at their yearly fair, so I signed up since I can paint.
I was not expecting to have all the kids line up to me vs. the other painters. Apparently my dragons are the bomb diggity for the boys, and my butterflies for the girls were just awesome.
Notice all of my younger assistants. After I started to paint, I got ditched.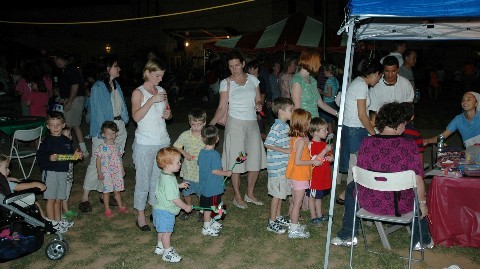 Apparently at the end of the night, (I was given a 2 hour paint shift from 7-9PM) I was asked by a parent if I had the car with the "bones" on it.
Then I was told they were expecting some guy in it and did not realize it was me sitting in church for the past several weeks. Apparently "Bones" has made an impression already with the kids. I have the 'cool' car.