Exactly how a 200 hp 2L four banger is able to confidently pick off, well, everything on the track from Porsche to Ferrari to (no, really!) Chrysler I think perhaps is more about the driver than the car. But it sure does make a sweet sound, eh?
The weapon in question is...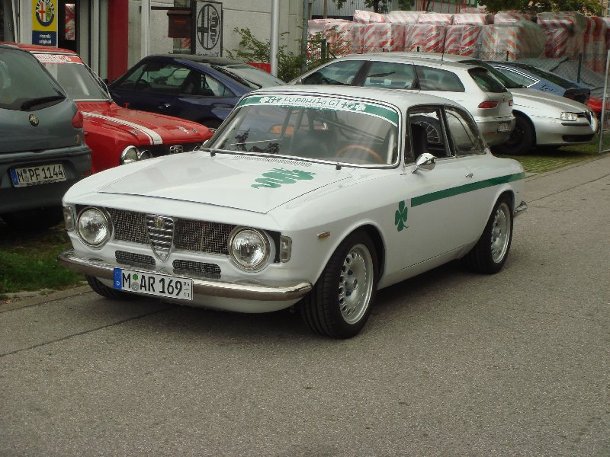 A "1970 GTA Stradale Replica". More pictures are here: http://bertonebilder.alfatreter.com/#home
The event is "onboard salzburgring sounds of speed 2008".