You Would Hide Too if...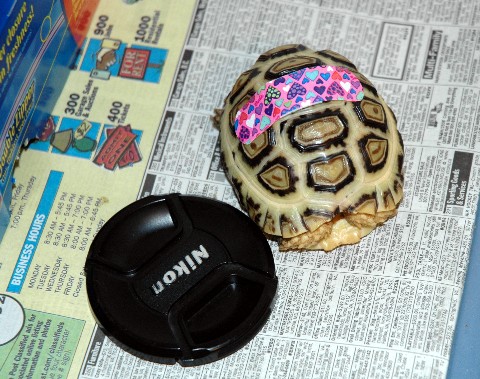 ...the only way your human can find you whilst walkabout-ing in the living room is to put a Barbie Bandaid on your shell.
Turtles do not accessorize. Oh hell no.
Compare to this first picture for a measure of how big he's gotten. That lens cap is about the same diameter as a tennis ball.